I couldn't put down this charming, fast-moving mystery, and I'm not even a Young Adult (YA) reader! Besides introducing a cast of memorable and unique characters, the book let me into a world I know nothing about, and now my biggest problem is waiting for the next book in the series! A refreshing good read!
amazon.com
Rosalie Maggio
Lisa has a new book out– The Debutante Detective!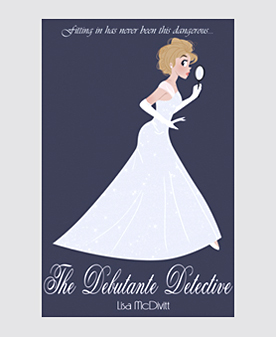 Samantha Robinson has questionable fashion sense, a dorky sense of humor, and keen observational skills. Her nosiness and passion for murder novels has her believing there's always a mystery to be solved. Much to her frustration, her parents' new money has made Samantha a shoe-in as a debutante, even though it's the last thing Samantha would ever want to be. She doesn't want to spend any more time with the catty rich girls who have made her life miserable since junior high. But just when she is going to tell her family that there's no way she'll be a deb, the head of the debutante world is murdered. As a debutante-elect and relative outsider, the police department's lead investigator encourages Sam to become a part of the very society that has ostracized her for her entire life.